River Rock @ Odell Church
"Seasons of Her Heart "
Women's Ministry
rrchurch.org/seasons-of-her-heart
Carolyn Rogers, Minister to Women
Home: 704.786.8529
Cell: 704.425.2303
Email: carolyn4living@carolina.rr.com
6320 Davidson Hwy, Concord NC 28027
Church Office: 704.786.2703
Church Website: www.rrchurch.org
Check us out on Facebook:
River Rock at Odell Church
Join us for Worship LIVE on
Sunday mornings at 10:30am
Our ministry exists to disciple all women through evangelism, Bible study, missions, fellowship, worship and enrichment.
Mission Statement
Our ministry exists to equip, encourage, and enrich all women toward and into spiritual growth with their Heavenly Father.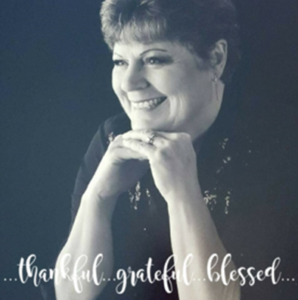 Carolyn began her ministry in 1996 as she became Family Support Co-Coordinator for the 1454th Transporation Company in Concord NC. She ministered to families and soldiers during deployment as well as plan and organize fundraisers, Holiday meals and special events. She also became the Liasion between Military and Civilian life in the community. Being employed at Cabarrus Baptist Association at the Counseling Center in 1998 –2005 motivated her to begin courses in 2002 for Women's Ministry and Lay Counseling. She served as Women's Minister at Parkwood Baptist Church from 2003-2010 and now serves at River Rock @ Odell Church. She has been married to her "High School Sweetheart" and "Love of Her Life", David Rogers for 44 years. They have been blessed with 3 children and 5 grandchildren. She enjoys family, spending time at the pool with grandkids, reading, fellowship with neighbors and serving in the church and community setting.
Trust in the Lord with all thine heart, and lean not unto thine own understanding. In all thy ways acknowledge Him and he shall direct your paths.
Proverbs 3:5-6
OUR CALL
Esther 4:14
For if you remain silent as this time, relief and deliverance for the Jews will arise from another place, but you and your father's family will perish. And who knows that but that "this you have come to royal position for such a time as?"
OUR HOPE
Philippians 1:5
Because of your partnership in the gospel from the first day until now, being confident of this, that He who began a good work in you will carry it on to completion until the day of Christ Jesus.
OUR WALK
Ephesians 6:10-12
Be Strong in the Lord and his mighty power. Put on the full armor of God so that you can take your stand against the devil's schemes. For our struggle is not against flesh and blood, but against the rulers, against the authorities, against the powers of this dark world and against the spiritual forces of evil in the heavenly realms.
**********************************************
What can can our ministry offer???
Come to me, all who are weary and burdened, and I will give you rest. Take my yoke upon you and learn from me, for I am gentle and humble in heart, and you will find rest for your souls, For my yoke is easy and my burden is light.
Mark your Calendars…
You are invited to join us and shop at our
SPRING LARGE YARD SALE AND BAKE SALE
Snow Cones, Pop Corn, Cotton Candy, Home made Pound Cake and Cookies
6320 Davidson Hwy Concord NC 28027
Fall Harvest Festival & Bake Sale
Snow Cones, Pop Corn, Cotton Candy, Home made Pound Cake and Cookies
Saturday October 28 8am-2pm
6320 Davidson Hwy Concord NC 28027
Applications for October 28 Fall Festival Vendors and Food Trucks available on May 30

**Spring Yardsale and Fall Festival-Proceeds used for Fellowship Hall Renovations
with Booth/Space Rental for crafts, baked goods, food trucks
Fellowship Hall renovation Goal for 2023 $6,000
**********************************************
2023 Church & Community Family Movie Nights
Fellowship Hall @ 6pm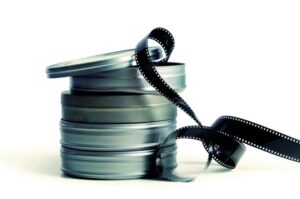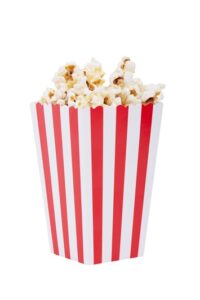 Refreshments Served
Childcare Provided
March 31 "Courageous"
July 14 "I Can Only Imagine"
Dec 22 "The Christmas Shoes"
Saturday October 28 5:30-8pm
6320 Davidson Hwy Concord NC 28027
Space to set up for Trick-r-Treaters/FREE
Food Trucks and vendors $50 charge
(All participants must sign up through church office)
Salt and Light Support Group
facilitated by Karen Alexander
in Gathering Room every month
2nd & 4th Thursday @ 10:00am
You are the
salt
of the earth. But if the
salt
loses its
salt
iness, how can it be made
salt
y again? It is no longer good for anything, except to be thrown out
and
trampled underfoot. Matthew 5:13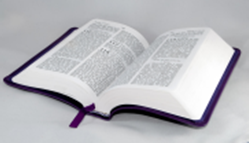 Bible Studies for 2023/2024
Goliath Must Fall Begins March 5, 2023 in Gathering Room in Gathering Room
Louie Giglio
Facilitated by Carolyn Rogers
It's likely you have a giant in your life. It's holding you captive, intimidating you with its taunts, and stealing your joy. Adversaries such as fear, anger, addiction, and others can stake claim and, before you know it, gain a foothold in your heart. How do you live as if these giants are dead and silenced once and for all? In this six-session video Bible study, Louie Giglio examines the David and Goliath story to show you how by focusing on the size of our God, not the height of your giants. As they go down, you gain freedom to walk in the victory Christ has already won over the enemies that rob you of God's best for your life.
Uninvited Begins January 7, 2024 @ 9:30am in Gathering Room
By Lysa Terkeurst
Facilitated by Carolyn Rogers
In this six session video Bible study, Lysa digs deep into God's Word to help you identify the roots of rejection, overcome the damage that hurts can inflict on your relationships today, and fully grasp what it looks like to lived loved.
With biblical depth, gut honest vulnerability, and refreshing wit, Lysa will take you on a visual journey in the Holy Land to experience scripture like you never have before. She will take your hand as a trusted friend and help you enter a place of powerful healing and new perspective. This study is a beautiful reminder you need to believe you are destined for a love that can never be diminished, tarnished, shaken, or taken—a love that does not reject or uninvite. With Jesus you are always invited in.
Psalms 23 Begins October 15, 2023 @ 9:30am in Gathering Room
By Jennifer Rothschild
Facilitated by Carolyn Rogers
Many women know Psalm 23 by heart but haven't experienced its power in their lives. This beloved psalm can breathe new life into women who are weary and unsure of their next steps. It's more than a psalm that comforts in death; it gives confidence in life.
In this 7-session study by Jennifer Rothschild, gain fresh insight and encouragement from Psalm 23. Explore the depths of God's compassionate care while debunking the self-reliance myth.
Learn how your vulnerability is not a liability because you can trust the Shepherd's goodness throughout each season of life.
Boundaries Begins June 4, 2023 in Gathering Room in Gathering Room
Facilitated by Karen Alexander
Having clear boundaries is essential to a healthy, balanced lifestyle. A boundary is a personal property line that marks those things for which we are responsible. In other words, boundaries define who we are and who we are not. Boundaries impact all areas of our lives: Physical boundaries help us determine who may touch us and under what circumstances — Mental boundaries give us the freedom to have our own thoughts and opinions — Emotional boundaries help us to deal with our own emotions and disengage from the harmful, manipulative emotions of others — Spiritual boundaries help us to distinguish God's will from our own and give us renewed awe for our Creator — Often, Christians focus so much on being loving and unselfish that they forget their own limits and limitations. When confronted with their lack of boundaries, they ask: – Can I set limits and still be a loving person? –
What are legitimate boundaries? – What if someone is upset or hurt by my boundaries? – How do I answer someone who wants my time, love, energy, or money? – Aren't boundaries selfish? – Why do I feel guilty or afraid when I consider setting boundaries? Dr. Henry Cloud and Dr. John Townsend offer biblically-based answers to these and other tough questions, showing us how to set healthy boundaries with our parents, spouses, children, friends, co-workers, and even ourselves.
Forgiving What You Can't Forget Begins on August 13, 2023 @ 9:30am in Gathering Room
By Lysa Terkeurst
Facilitated by Anna Davis
When we've experienced hurt upon hurt or your heart has been completely shattered, offering forgiveness can feel unrealistic. Lisa Terkeurst understands this on a personal level.
We know God commands us to forgive. But how? Why? When? And are there exceptions? Though forgiveness is a major part of a Christian faith, most of us have never been taught much about it and have many unanswered questions.
Lysa has not only discovered Scripture not only provides the truth about forgiveness that our souls desperately need, but offers practical ways to let go of our bound-up resentment and finally heal. This six week Bible study will help 1) life transformation through forgiveness 2)how to move on when the other person refuses to change or say they're sorry 3)the peace that comes through forgiveness 4)Identify what's stealing trust & vulnerability so you can believe there is still good ahead 5)Disempower the triggers hijacking your emotions by embracing the two necessary parts of forgiveness.
Seasons of Her Heart 2023 Schedule

"The Year of Service and Restoration"

×
January 29th 4p Church wide Fellowship Meet -n- Greet your Deacon-refreshments served
February 26th 6p Community Worship at Moss Creek Clubhouse
February 9 & 23 10a Salt & Light in Gathering Room
March 5-April 9 9:15am Women's Bible Study-Goliath Must Fall in Gathering Room (6 weeks)
March 9 & 23 Salt & Light in Gathering Room
March 12 Cooperative Christian Ministry Month/Speaker(Jeremy Burleson)
March 31 6p Church & Community Movie Night (COURAGEOUS)
April Autism/Disabilities Awareness Month
April 13 & 27 10a Salt & Light in Gathering Room
May 6 8a-2p

** Large Yard Sale at church address
May 7 Women's Sunday-"Women are Valuable to God in Kingdom Work"
Celebrate Women with Luncheon (Baked Potato and Salad Bar)
May 11 & 25 10a Salt & Light in Gathering Room
June 4 9:30a Boundaries Bible Study begins
June 11 Men's Sunday- "Why God created Man"
Celebrate Men with Luncheon(Hotdogs with trimmings & Chips)
June 8 & 22 10a Salt & Light in Gathering Room
July 4 Let Freedom Ring Month with American Prayer Vigil
July 13 & 27 10a Salt & Light in Gathering Room
July 14 6pm Church & Community Movie Night(I CAN ONLY IMAGINE)
August 6 10:30a Prayer Service for School Staff & Students
Back to School Month/Prayer Guide for School Staff and Students
August 15 9:30a Forgiving What You Can't Forget Bible Study begins
August 10 & 24 10a Salt & Light in Gathering Room
September 3-24 Mental Health Awareness Month
Red Box Ministry Month-Collect Shampoo for Women in Prison
September 14 & 28 10a Salt & Light in Gathering Room
October 12 & 26 10a Salt & Light in Gathering Room
October 15 9:30a Psalms 23 Bible Study begins
Registration Closes for Fall Festival
October 27 12-6pm
Inside setup for Fall Festival
October 28 8a-2p **Seasons of Her Heart Fall Festival, Ministry Fair & Car Show
October 28 5-8p Trunk -r- Treat
November 5-26 Angel Tree Month
November 9 10a Salt & Light in Gathering Room
November 19 5p Church Family Thanksgiving Meal(Fried Chicken provided by River Rock)
December 3-31 Celebration of Jesus' Birth Month with Lottie Moon Focus
December 14 & 28 10a Salt & Light in Gathering Room
December 22 5p Church & Community Hotdogs & Movie Night(THE CHRISTMAS SHOES)
******************************************************************************************************************************************* **Applications for October 28 Fall Festival Vendors and Food Trucks available on May 30

**Spring and Fall Festival-Proceeds used for Fellowship Hall Renovations with Booth/Space Rental for crafts, baked goods, food trucks
Fellowship Hall renovation Goal for 2023 $6,000